The industrial touch panel PC applied in laser cutting machine
With the rapid development of modern laser technology, more and more companies are adopting laser technology for deep processing in order to satisfy the market and consumers, in order to improve product processing methods and improve product quality. Laser applications have gradually become a high-industry pillar and are growing rapidly. It has become a new starting point for the current global laser market. According to expert forecasts, the domestic laser market is still in a rapid growth stage.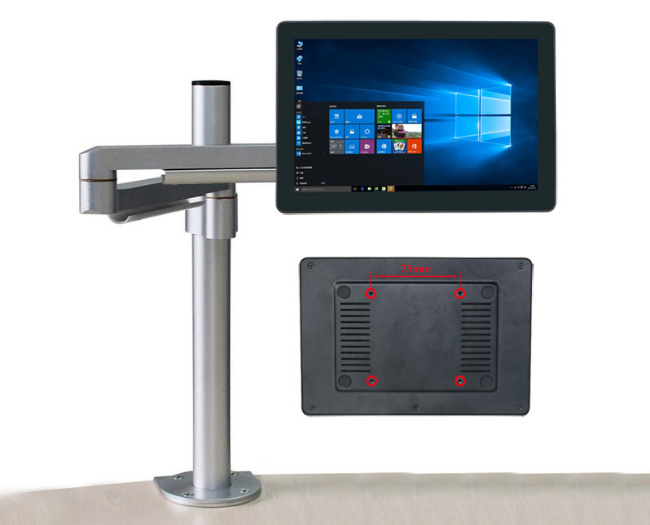 According to actual needs, Higole's all in one industrial touch computer adopts the embedded computer in the laser cutting machine, which is connected to the host machine of the laser cutting system to realize the touch display function. It can realize the rich graphics and control display interface of the cutting software. The capacitive touch screen communicates with the host computer through the serial port. With the aluminum alloy shell and the fastening interface plug-in to realize good sturdiness and shock resistance. The touch panel is embedded installation, which can effectively prevent dust and debris from entering the control cabinet.
The laser cutting machine system is combined by the control panel of the machine, the embedded industrial computer and the laser cutting system. The graphics, which is designed in the embedded industrial computer, irradiate the focused laser on the metal to realize the precise cutting with the professional laser cutting software. For easy operation and humanization, the software interface can be manually touched, or by an external mouse and keyboard. Various I/O interfaces meet the control needs of third-party equipment, and can adapt to the cutting field environment with heavy dust, iron filings and vibration.
Higole embedded all in one industrial computer adopts fanless design, aluminum alloy bottom shell material, surface painting and frosting process, and the overall heat dissipation effect is improved several times. Embedded or wall-mounted installation design method saves cabinet space and is sturdy. Power terminal, DC wide voltage input, to meet industrial filed needs. Flexible selection, industrial-grade LCD driver board, enhanced anti-interference and filtering functions, effectively resist interference from the internal high-power motors, servos and laser generators of the laser cutting machine. It can be used well in dusty and oily environments, and it can also be touched by on-site operators with gloves. The front panel is IP65 protection level to prevent dust, oil, and moisture from entering the display. Simple embedded installation method, customers only need to open a square hole in the control panel. After the display is embedded, the four hooks can be tightened to complete the installation operation, which is convenient for the hole design and saves on-site installation man-hours. Both communication and display interfaces use fastened plug-in units to prevent on-site vibrations from falling off.