15.6 inch all in one touch panel PC used in SOP manufacturing control
In order to better meet the application requirements of intelligent production workshops, Higole has developed a 15.6-inch industrial tablet all-in-one pc to meet production in all aspects. We will now briefly explain the function.Below is the function for 15.6 inch touch panel PC.
1. Display the content of the work instruction book with multimedia content, which can be video, text, table, and picture;
2. The content of the work instruction is automatically allocated according to the workstation, and manual adjustment can also be supplemented, such as displaying the page number;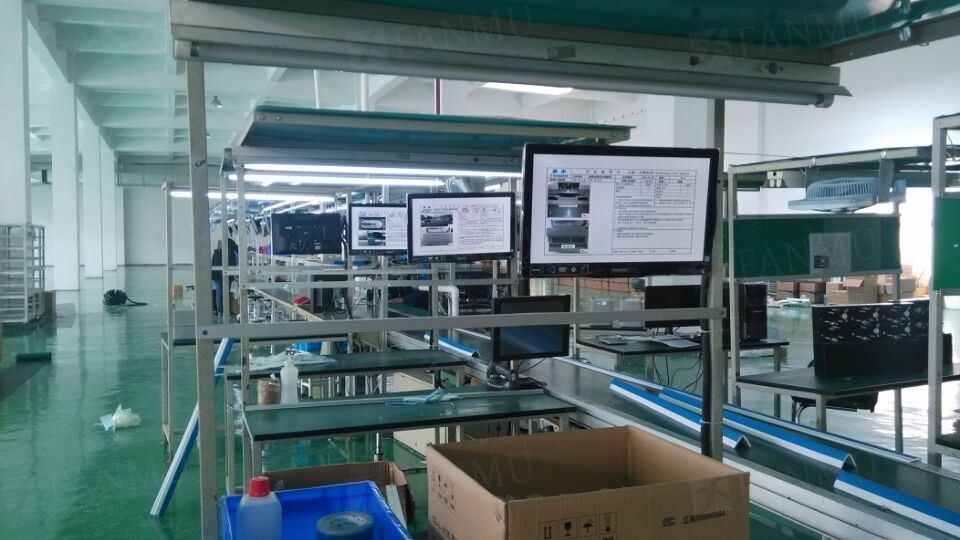 3. Preview and check the displayed content in time. Prevent allocation errors;
4. Support automatic page turning at all stations;
5. Support document barcode or product barcode scanning to check whether the operating instructions are correct;
6. Support a variety of database systems (mysql, sql server, oracle), which can realize seamless integration with customers' other systems such as OA, MES, ERP, etc.;
7. A temporary notice or operation reminder can be issued for a single station or the entire line;
8. Support the copy of the old and new sop plans. Save the time of arranging and distributing sop and improve efficiency;
9. Supporting the expansion of the system, barcode scanning and inputting can be performed on all stations. Record the production information of each product;
10. Support workers and managers to use Android phones to browse sop, tablet computers, office computers and other client devices to browse content and manage the system;
11. Support batch upload of files and folders, and batch conversion to pdf , Jpg, greatly simplifies the operation.
The usage of SOP industrial tablet computers has greatly improved the operating efficiency of the production line. Performance appraisal is mainly for employees. With systematic indicators, rewards and punishments will be more clear. At the same time, it also evaluates the production performance of the product, and conducts effective statistics and evaluation analysis on the delivery date achievement rate of the product, the daily plan achievement rate, the average production cycle of resources and items, and the average body time of the process. Effectively assess the rationality and abnormal execution of plans at various levels, further strengthen production management capabilities, and facilitate enterprises to make timely and correct decisions. As an industrial tablet manufacturer, Higole has been engaged in the development of industrial tablet solutions for many years, providing a variety of products for industrial production. Meet the needs of modern industrial production.